Candle Holder from 2 x 4 Scraps.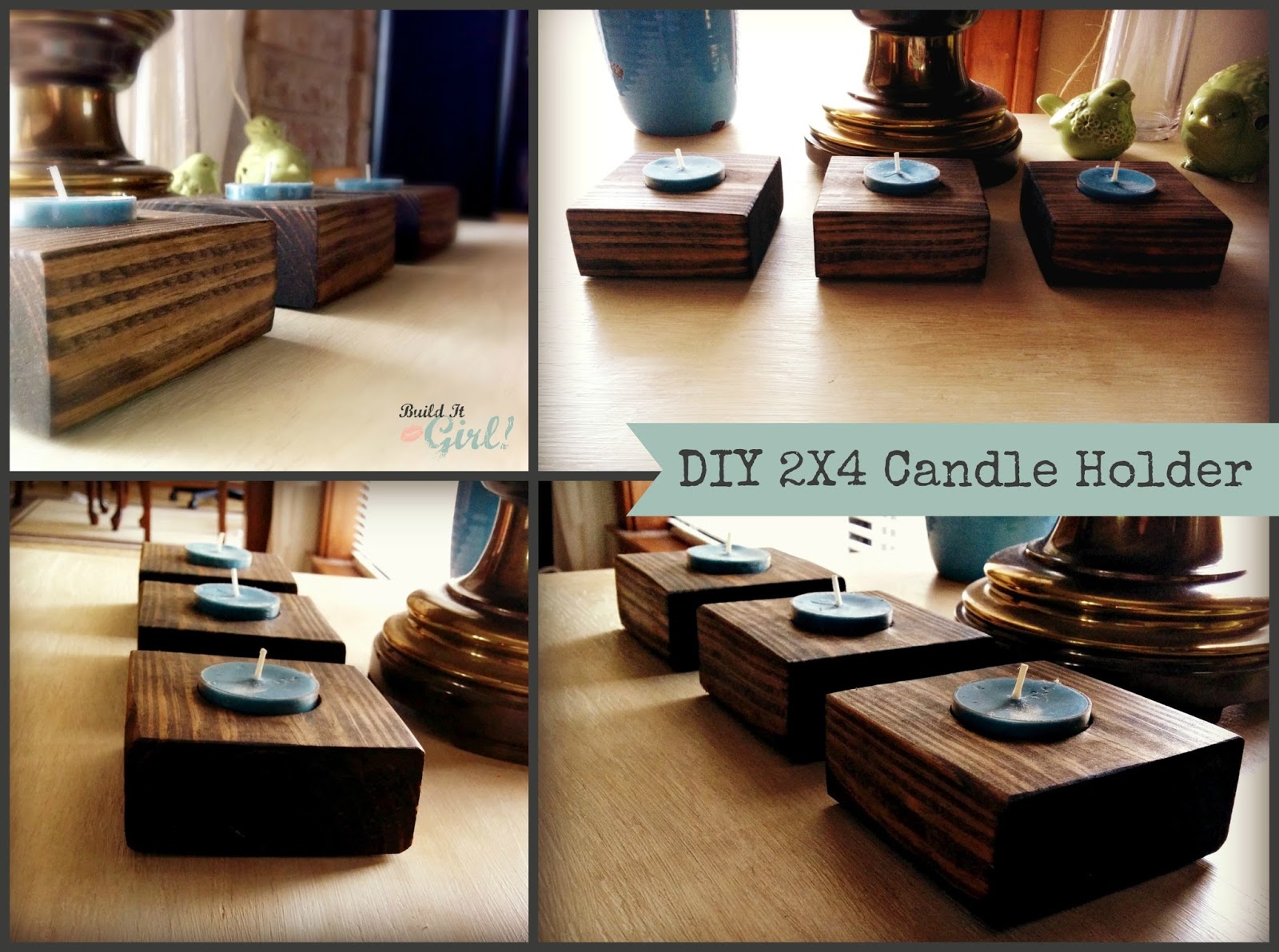 |
What do you do with your #2X4 scraps? Why not make a candle holder?
There's lots of cool things out there that you can make with just 2X4s, in fact this weekend I'm going to share with you the new workbench I made specifically for my new compound miter saw, all out of 2x4s.
Bigger projects leave you with a lot of  little 2X4 scraps and there is a lot of cool things out there that you can make with them.  So with all those little scraps laying around I thought, "Why not do something with those, instead of just throwing them in the 2X drawer or (gasp) the trash!)
Why not make little simple chic candle holders?
What you Need:
Scrap 2X4s – or if you don't have any, go to the store and get a 2X4 and then make a set for all your friends
Pencil
tape measure
straight edge of any kind
saw (circular, compound miter, hand saw… just anything to cut the wood)
drill
spade bit for your drill at 1 1/2 inches
paint or stain
poly (or wax if you're using chalk paint)
sander and/or sandpaper
tealight candles
clamps
rubber gloves (unless you like the dirty finger nail look after you stain!)
Ok, it seems like a lot of stuff, but really it's not!
All Done.  Enjoy the Light. 🙂