How To Make A Chisel Rack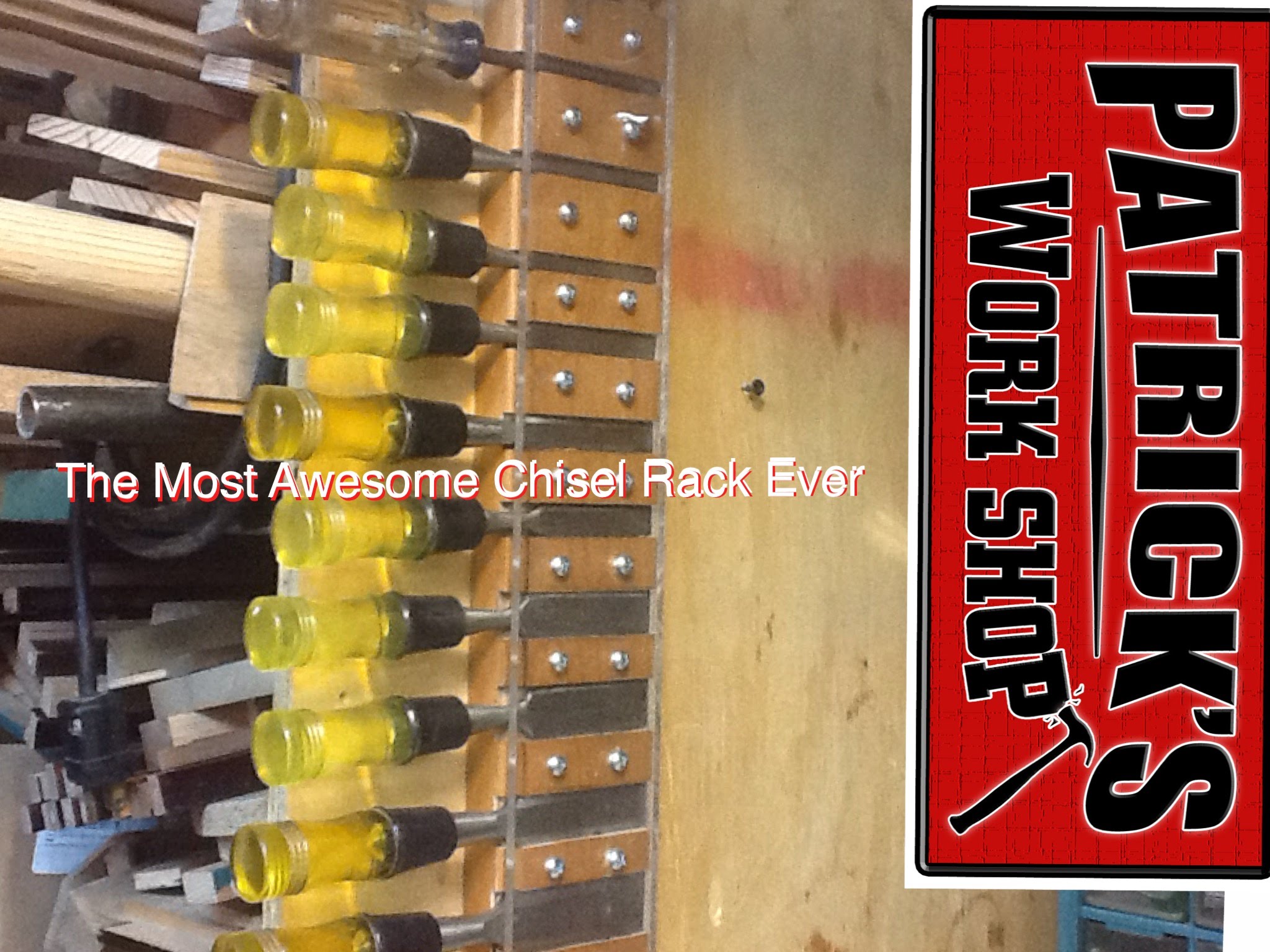 |
Where is my Chisel?
I have multiple spots for my chisels but usually the one I want is not in any of them.  I do have a chisel rack, sort of, and it holds screw drivers, wrenches, files, pliers and anything else that I can fit on it.
The problem with this is that eventually something bumps against the chisel and then a sharpening job is in order.
If you are just adventuring into sharpening, the you can check out this post.
I liked this chisel rack and will probably make it once I get through all the other projects on my list.  Patrick not only put chisels in it but his most used screwdrivers.
If you are a beginner, then a little warning about this woodworking project.  You will need something to cut the groves with (saw or chisel), a drill press, some wood and a piece of Plexiglas.
Each grove is specially made for each tool, so there is some (or lots) of cutting involved.  Because this rack holds tools on its side, the tighter the grove the better.
I like the idea of this one as I can screw the unit to the side of one of my cabinets and they will be there when I need them and easy to get out.
One of the Readers wrote:
This is a pretty neat way to store your #woodworking chisels, or even an assortment of screwdrivers. I like how it's oriented sideways, which seems to be a lot more convenient to pull out the chisel you want.
Enjoy the Video.