Floral Woodworking Centerpiece with Tulips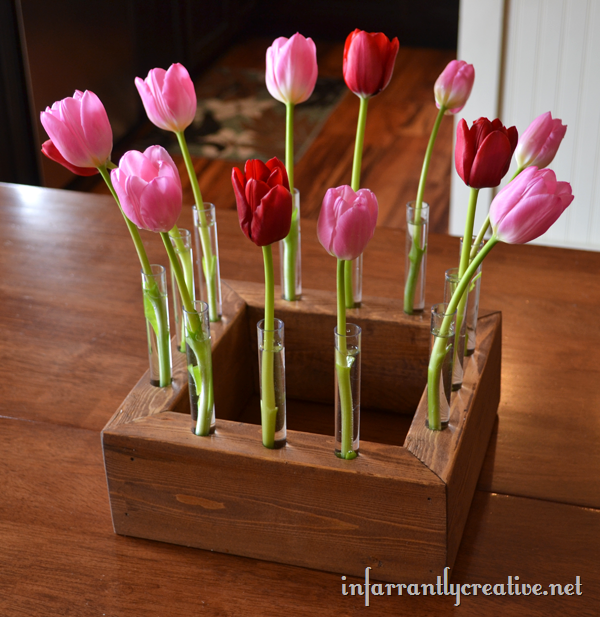 |
I just Love Woodworking with 2×4 Lumber.
Every time I go to the lumber store to see whats available, I look at some of the prices for oak, walnut or even beech and shake my head at the price.
I just finished making some cages for my blueberries so that we get a chance to eat them instead of the birds.
When I priced out the cedar boards needed I would be paying about $10 or more for a pint of berries.  Sorry just a little too much.
On my drive home, someone had Free #2×4 lumber on their front lawn.  So I scooped them up and brought them home.  Some cutting on my mitre saw and my table saw and I have many (over 50) strips of clean lumber ready for my cage.
Total cost for the lumber $0.  I had some outdoor stain lying around, so coated them and put them out so we will have some berries this year.
This is a great little project and don't get caught up on the brad nailer.  A hammer and nail (or screws) work just find.
This is the perfect time for this #easy woodworking project and the flowers are starting to bloom (its May).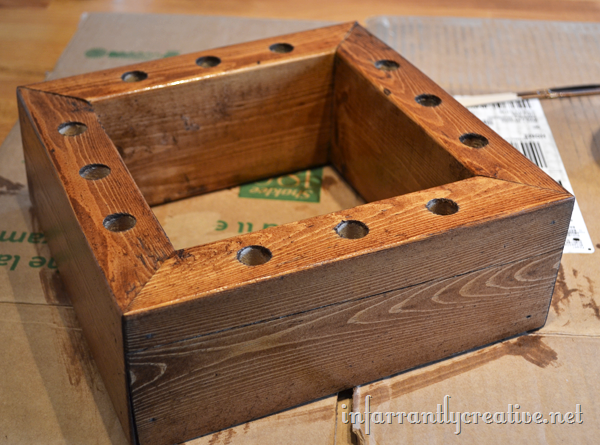 It is about this time of year that I am dying for winter to be over.  I loathe winter as is, but the freezing cold temperatures combined with seeing all the trees leafless and the flowers dead just make winter all the worse.  It seems like March is always the month when I start buying flowers to put everywhere in my home.  I think it is my way of willing spring to come.  This year I decided to use some leftover 2×4's to create a pretty floral centerpiece that I can have out year round.  I added tulips to the mini test tubes to create a beautiful centerpiece for my kitchen table.